Suksess Historier
Richard & Martha
"Thank you LatinAmericanCupid!"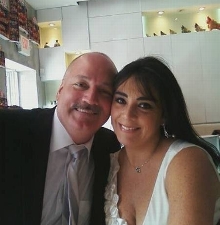 I never would have believed that I would find my bride on a website, but LatinAmericanCupid worked very well for me! I met several nice ladies here that spoke fair to good english. They were some real beauties too! Then I met Martha. The next thing I knew I was on my way to Lima, Peru. We fell in love, she came to the US to live with me, and finally we were married! She's a great lady!
Terrence & Mariel
"Thank you LatinAmericanCupid!"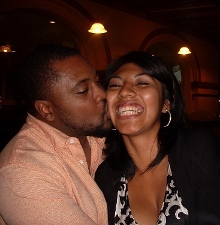 In July 2011 I joined this site. I had been on here for maybe a week before I met the love of my life, Mariel. When I saw her profile I knew there was something special to her. After two weeks we both deleted our accounts because we knew there was no need to search anymore. We will be getting married this September. I am so happy I met her here I had to reactivate my account just to tell our story and say thank you. Never in my life did I think I could be so happy, so soon. I wish everyone out there the best and encourage them to not give up.
David
"Thank you LatinAmericanCupid!"
I found the most perfect woman I have ever known here on this site! I have been on many other sites, but I found the most beautiful, wonderful woman for me here. I am the happiest man on this planet!
Louis
"Thank you LatinAmericanCupid!"
I joined Latin American Cupid in part to practice my Spanish, but also to meet friends as I planned to travel in several Latin American countries. One woman from Bogota, Colombia became a very good friend, and eventually we met. We are now living together in Bogota and plan to marry after I finish my work in the United States later this year. Thank you!!!
Rosita
"Thank you LatinAmericanCupid!"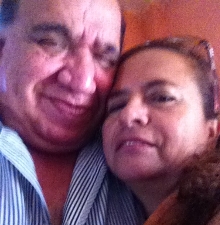 Testimonio Autentico: Hoy este dia hace hace dos anos que esta pagina fue mi refugio y mi salvacion,de estar sola sin mi media naranja, hoy doy gracias a dios y a los organizadores de esta pagina. Que me ha permitido ser feliz. Tengo hoy un gran esposo, un amigo.
VIVA EL AMOR. GRACIAS.
Cupid Media, Cupid Media Logoen og LatinAmericanCupid er varemerker av Cupid Media Pty Ltd.