Featured Success Stories
Omar
"I met Leidy on this LatinAmericanCupid site"
I met Leidy on this LatinAmericanCupid site in December of 2009. I few to Cali Colombia in March 2010 to meet her and her family. We hit it off, and I was in love.
Now its 2011 and we're waiting to be called to Bogota for her visa appointment. We've talked on the phone almost everynight nice, and she is my soulmate, the one I connect with on every level.
Luris
"Muchas gracias LatinAmericanCupid!"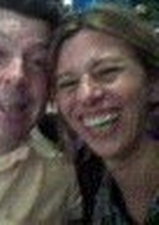 Hola, Muchas gracias LatinAmericanCupid!.j
John y yo nos conocimos en febrero de 2010 gracias a ustedes. Chateamos unos meses hasta que el, por su trabajo, viajó a Montevideo y desde ese entonces no dejamos de vernos y amarnos.........
Si dios quiere en diciembre viajaré a Estados unidos y viviremos juntos allí........
Eternamente agradecida y recomendando el sitio a todos los que quieran encontrar a su pareja ideal.
Yvonne
"Thank you LatinAmericanCupid for helping us to get connected!"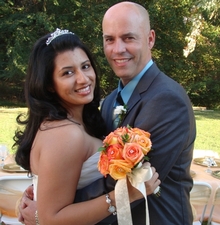 Dear LatinAmericanCupid, In November of 2009, I finally met my best friend. I was skeptical with the online thing and well I was wrong.. I met Nelson in November of 2009, we emailed and then talked on the phone. We had developed a PenPal relationship. We would talk about everything on a friend to friend level. It wasn't until January of 2010 that I started to develop feelings for him, at the time I thought it was ridiculous. Well to make a long story short in February of 2010 I said to myself I have to meet him in person! And so I booked a flight..I was nervous, but my instinct were good, I had a good feeling about this and I guess that's why I had no fears, especially that I was going to meet a total stranger but my instinct didn't fail me..so my challenge was how do I go meet this person and what do I tell my parents? Well that's a different and hilarious story! But i came up with a lie that in turn involved all of the doctors that I work with! lol..And on February the 26th I flew to Kentucky! And I have no regrets. After my weekend visit he flew out to Maryland where I live and that is another hilarious story! On march 16th he flew out and met my family and on April the 29th I flew out to Kentucky, to help him pack and on April the 30th we drove back to Maryland and he's been here ever since Oct 1,2010 we both exchanged our wedding vows! I still can't believe it! Thank you LatinAmericanCupid for helping us to get connected! The Lord has blessed me with a great man, friend, companion and listen: these words are to few to describe my husband who's been a blessing in my life and my family! We are now getting ready to embark on the journey of parenthood. Thank you all greatly! Yvonne
Mateo
"Thank you LatinAmericanCupid, for giving me the chance to use your site"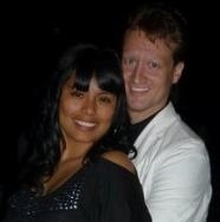 This is a wonderful site. I wasn't the one who would try online dating, but I had this feeling inside that something was pulling me here. I met the love of my life, Rakel! She is my life! We talked for a while, then finally decided to take the next step : meet each other. I flew to Peru, met her, and we connected like we had known each other our entire lives. God gave me a Beautiful angel, and I thank him for her every day. Thank you LatinAmericanCupid, for giving me the chance to use your site. I know that Raquel and I were meant to be together and would have met anyway, but you had a big part in our meeting. Raquel and I will be getting married in May of 2011. We're so Happy! God Bless! -Mateo
John
"I ended up meeting the love of my life here"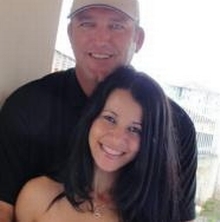 Wow...Unbelievable. In 2004 I was looking for websites where I could learn Spanish when I stumbled upon this website. I decided to join for fun with no intentions of marriage in mind. I ended up meeting the love of my life here. I had always been a skeptic of "online" meetings but I have become a believer now. Thank you so much LatinAmericanCupid. I can't imagine living the rest of my life without Maria.
Cupid Media, the Cupid Media Logo and LatinAmericanCupid are trademarks of Cupid Media Pty Ltd.