Featured Success Stories
Stephen
"We are now married"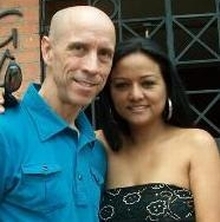 I met Vianny here on LatinAmericanCupid.com and we are now married and living together in the USA. It was very easy to meet her and communicate with her on this website. She is a very beautiful and patient woman who gives me much love. She told me she wants to post our testimonial on your website and I am doing this to surprise her. Thank you very much for providing this service. Steve and Vianny
Ronald
"I met the woman of my dreams here at LatinAmericanCupid"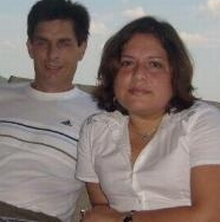 2006 I met the woman of my dreams here at LatinAmericanCupid. I talked with many ladies on here, and found the one I knew I wanted to spend my life with. Went to Lima Peru to meet her and we fell deeply in love. Filed for her visa and 6 months later she was here with me, been married 3 years now with a wonderful 3 month old daughter. We could not have done it with out this site. Thanks to everyone who had their hands in making this site the number 1 dating site on the web. If you are serious about finding your true love this is the site to do so. I tell all my friends about this site.
Mark
"I met my wife on LatinAmericanCupid"
I met my wife on LatinAmericanCupid about 2 years ago. She is from Colombia and we have been married about 10 months and we live in the USA. As far as LatinAmericanCupid goes I found this site to have almost 100% of the woman were sincere and honey, many of the other sites have only glamour shots of women and many of the women are scammers just looking for money. LatinAmericanCupid is definitely the most legitimate site out there that I know of, I would definitely recomend this site for men who want to meet sincere honest Latinas.
Adam
"I met my wife on your site "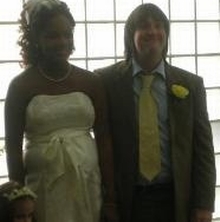 I would just love to inform you that I have actually got married and have a beautiful daughter because of LatinAmericanCupid. I met my wife on your site in 2006 February. Her name was Adriana from Brazil sorry it as taken so long to let you know of my good news as we got married in 2007, thanks again and keep up the good work ADAM
Eric
"I found the perfect girl"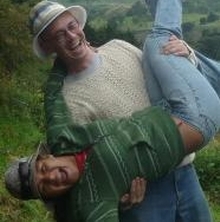 I consider myself to be one lucky guy - I found the perfect girl in Panama through your website. We are very compatible and looking forward to a long future together. Each of us was able to filter through many other people who just did not quite "click" with our tastes, but fortune smiled upon us in allowing us to meet. Gracias por su introducion.
Cupid Media, the Cupid Media Logo and LatinAmericanCupid are trademarks of Cupid Media Pty Ltd.