Featured Success Stories
Mark
"I met my wife on LatinAmericanCupid"
I met my wife on LatinAmericanCupid about 2 years ago. She is from Colombia and we have been married about 10 months and we live in the USA. As far as LatinAmericanCupid goes I found this site to have almost 100% of the woman were sincere and honey, many of the other sites have only glamour shots of women and many of the women are scammers just looking for money. LatinAmericanCupid is definitely the most legitimate site out there that I know of, I would definitely recomend this site for men who want to meet sincere honest Latinas.
Adam
"I met my wife on your site "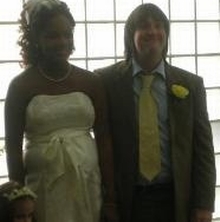 I would just love to inform you that I have actually got married and have a beautiful daughter because of LatinAmericanCupid. I met my wife on your site in 2006 February. Her name was Adriana from Brazil sorry it as taken so long to let you know of my good news as we got married in 2007, thanks again and keep up the good work ADAM
Eric
"I found the perfect girl"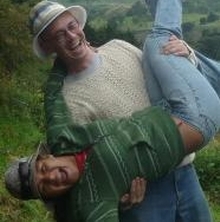 I consider myself to be one lucky guy - I found the perfect girl in Panama through your website. We are very compatible and looking forward to a long future together. Each of us was able to filter through many other people who just did not quite "click" with our tastes, but fortune smiled upon us in allowing us to meet. Gracias por su introducion.
David
"THANK YOU SO MUCH LATINAMERICANCUPID"
Angela and I have been married since January 2008. I was a big fan of this website even before I met Angela. I met wonderful people, and like all websites, there were those with bad intentions. They have great security, and those profiles are dealt with quickly (closed), so you can feel safe and confident using this site. I was very serious in wanting to find my wife on LatinAmericanCupid. I sent out Angela an interest, one minute later she was contacting me in the Instant Messenger. She had just finished reading my bio and noticed I was online. We both had our share of online dating disappointments and dishonesties, but after a few months of emails and then progressing to phone calls, we began to really see our interest began to grow into a very healthy admiration and attraction. We met online November 2006, and I took the romantic plunge and sent her flowers that arrived on Chrismas Eve of 2006. She was floored! I traveled to Bogota to visit her in May 2007. She wore a bowling shirt I sent her with my name on it when I arrived to Bogota's El Dorado airport. This floored me right back! This Latin flaquita squeezed me so hard and with so much passion, I was rendered powerless. With that passion and lovingness, I found myself totally enthralled with her entire being. That first trip was so special. I knew I found my soulmate that day at the airport. I met her close friends in Bogota and her coworkers. They were all so protective of me. I left 2 weeks later wanting to marry her. In October 2008, I went to her home town of Bucaramanga and asked her mother for her daughter's hand in marriage. Her mother and all of Angela's family and friends treated me as family even before we announced our intentions to be married. We got married on San Andreas Island, Colombia in Jan 2008 on the beach. It was spectacular. The wait for her immigration was very stressful at times, as we lived apart while waiting for word.I traveled a fourth time and interviewed with her at the American consulate in January 2009, and she was allowed to immigrate, and we reside in Northern California, USA. We are a testament, that love conquers all! Our lives have changed for the better, and she is now getting to know my friends and family. THANK YOU SO MUCH LATINAMERICANCUPID. If you are true with your intentions, and serious about finding the person of your dreams, upgrade and it will be the best investment you will every make for yourself. It's true what I heard, Latin women are the best, and I just happened to find her in Colombia.
Rikle
"I am happy with my lovely wife"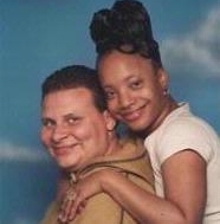 I am happy with my lovely wife. Who is the love of my life. We are and always will be together. She is the most beauitiful woman I have ever seen. She is the one who makes my day go by easy. I love her all my heart mine body and soul. I love her for giving me the one thing that is life. Our son is the most beauitiful person i have ever seen. This is what make me happy.
Cupid Media, the Cupid Media Logo and LatinAmericanCupid are trademarks of Cupid Media Pty Ltd.