Featured Success Stories
David
"THANK YOU SO MUCH LATINAMERICANCUPID"
Angela and I have been married since January 2008. I was a big fan of this website even before I met Angela. I met wonderful people, and like all websites, there were those with bad intentions. They have great security, and those profiles are dealt with quickly (closed), so you can feel safe and confident using this site. I was very serious in wanting to find my wife on LatinAmericanCupid. I sent out Angela an interest, one minute later she was contacting me in the Instant Messenger. She had just finished reading my bio and noticed I was online. We both had our share of online dating disappointments and dishonesties, but after a few months of emails and then progressing to phone calls, we began to really see our interest began to grow into a very healthy admiration and attraction. We met online November 2006, and I took the romantic plunge and sent her flowers that arrived on Chrismas Eve of 2006. She was floored! I traveled to Bogota to visit her in May 2007. She wore a bowling shirt I sent her with my name on it when I arrived to Bogota's El Dorado airport. This floored me right back! This Latin flaquita squeezed me so hard and with so much passion, I was rendered powerless. With that passion and lovingness, I found myself totally enthralled with her entire being. That first trip was so special. I knew I found my soulmate that day at the airport. I met her close friends in Bogota and her coworkers. They were all so protective of me. I left 2 weeks later wanting to marry her. In October 2008, I went to her home town of Bucaramanga and asked her mother for her daughter's hand in marriage. Her mother and all of Angela's family and friends treated me as family even before we announced our intentions to be married. We got married on San Andreas Island, Colombia in Jan 2008 on the beach. It was spectacular. The wait for her immigration was very stressful at times, as we lived apart while waiting for word.I traveled a fourth time and interviewed with her at the American consulate in January 2009, and she was allowed to immigrate, and we reside in Northern California, USA. We are a testament, that love conquers all! Our lives have changed for the better, and she is now getting to know my friends and family. THANK YOU SO MUCH LATINAMERICANCUPID. If you are true with your intentions, and serious about finding the person of your dreams, upgrade and it will be the best investment you will every make for yourself. It's true what I heard, Latin women are the best, and I just happened to find her in Colombia.
Rikle
"I am happy with my lovely wife"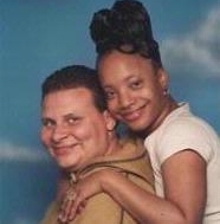 I am happy with my lovely wife. Who is the love of my life. We are and always will be together. She is the most beauitiful woman I have ever seen. She is the one who makes my day go by easy. I love her all my heart mine body and soul. I love her for giving me the one thing that is life. Our son is the most beauitiful person i have ever seen. This is what make me happy.
Ian
"Now we are very happily married"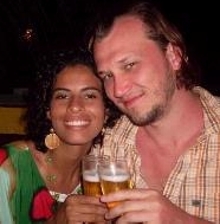 I have been married for one year to an amazing beautiful woman from Brazil... We met here, talked for more than three years... And now we are very happily married... There are real miracles ready to happen! I love her! Te Amo!
Mike
"We knew we had something special"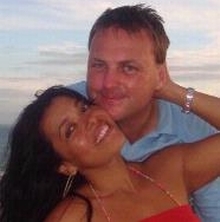 During my most recent trip to Margarita Island - I decided it would be nice to meet someone from LatinAmericanCupid for drinks and dinner. I decided that I would try and meet someone more my age. Lizth is 36 and I am 39.
We exchanged several emails - in which she stated that we would be unable to meet as she was living in another city than was posted on her profile. I emailed Lizth and she had moved to another part of the country and was not living in Margarita. Upon arriving in Margarita I emailed Lizth to see if she would be interested in coming to Margarita for a couple of days.
Upon meeting Lizth for the first time at the airport we knew we had something special. We decided to spend more time together than just the couple of days and within the two weeks together we mutually agreed to suspend our profiles on LatinAmericanCupid and try a go at developing an exclusive relationship together.
We'll keep you posted.....
Monica márcia
"Thank you very much, LatinAmericanCupid"
I met Greg here on LatinAmericanCupid on March 1st, 2006. As we both had already had some disappointments we decided to be careful and have some more time to get to know each other better. After two months of conversations, e-mailing each other back and forth and many phone talks, we found out we had so much in common and he decided that he did not need any more time, it was time to meet in person. So, on May 12th, 2006 he went to Brazil, Rio de Janeiro to meet me. I was so nervous and at the same time so excited the we would finally be able to look into each other's eyes, and everything was so perfect! We knew right away that we were meant to be together. On his first visit he only spent a weekeend with me. I thought to myself: "wow, he must be someone really special to travel 8000 kilometers just to spend a weekend with me!" At the occasion, I used to work two jobs and unfortunatelly would not have much time available to enjoy his company. On the next Monday, he went back to the United States and told me he would come back. We are very fortunate that he has a job that allows him seven days off every month, due to his being a twelve-hour shift worker at a refinery. So, from that date on, he went to Brazil to meet me every single month, for two years, until I was ready to come here to live with him in the United States. (I still had some pending issues to solve) . After having arranged everything regarding resigning my job and prepared the papers at the American Consulate, on July 7th, 2008 we flew to the United States together. I was so happy and at the same time sad, because I was leaving my two (grown) sons and family behind. On the same month, July 26th, we got married and have since then lived a very happy life together. Although I miss my family a lot we have been able to travel to Brazil and are planning to trevel there every 6 months to see my family. He is the best man in the world ever, always worried about making me happy. And he has done a very good job. We get along so well! And we love each other so much, that even after being here for 8 months now, he still calls me everyday from work, just to check if I am fine and everyhting is ok (I am still adapting to life here). That´s why I said and will keep on saying for the rest of my life: "I had never been so happier before I met you, Greg, my love, my life!" So, I should say that this site really works, you just need to be persistent and believe that you will find your true love. I did. Do you have any doubts about that? I don´t. Thank you very much, LatinAmericanCupid. You guys rock! Monica and Greg