Featured Success Stories
John
"Thank you LatinAmericanCupid!"
we were married Feb 23, 2013
Hombrealegre
"Thank you LatinAmericanCupid!"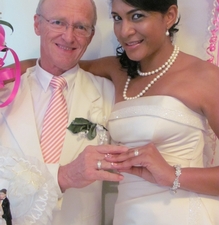 El 21 de febrero 2012 empezo la membresia. El 22 de febrero hemos escondidosnos. El 5 de deciembre hemos casados. Gracias al team de LatinAmericaCupid Alania y Hans
Roger
"Thank you LatinAmericanCupid!"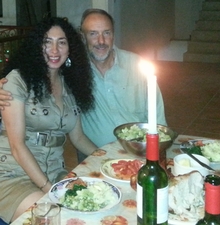 Hello, Paulina and I started communicating on Latinamericancupid about a year ago, and we stayed in touch off and on throughout this time. She lives in Quito. I lived in Canada. A funny part to this story is that I was also in touch with another girl from Quito, and one day on skype Paulina tells me that I know her sister! They both live in the same house and one day they found out that they were both in touch with this guy from Canada who had two little dogs and cats. Oops ! Anyway I was more in touch with Paulina and she has good command of the English language. She has helped me a lot in getting things done here in Ecuador. Thank you Paulina
I do not speak Spanish and the dogs bark in English ! Paulina is a great animal lover so we started off well, although one can only go so far on the internet and skype. The true test is when one is in personal contact with each other. I arrived in Ecuador on my birthday last September and Paulina invited me to her home for a birthday dinner. She lives with her mother and her sister! So, it was an interesting evening for me with a bit of jetlag thrown in ! So in the five months I have been in Ecuador, I have grown to love this precious woman. She is so kind, sensible, understanding and practical . She is also a very passionate and loving woman. I want to be with her forever! I have a 6 month tourist visa and will convert this into a permanent residency visa next week. So everything is Rosy! Regard's, Roger.
Michael
"Thank you LatinAmericanCupid!"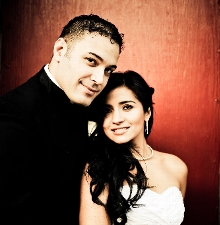 Joining this website was the best thing I have ever done. My wife and I met through this website a few years ago. I was in Iraq and she was living in Colombia. We chatted for a few months before I had a chance to go meet her. The 2 weeks we spent with each other, we knew we were meant to be together forever. We are so happily married now and thankful to have been able to meet on this website.
Daniel & Catalina
"Thank you LatinAmericanCupid!"
Catalina and I with your help married on Dec 7th 2012 here in sunny Florida. I found her in Colombia, visited her lovely country twice since sept 2010. Brought her in on a k-1 visa ( fiancee ) visa.. like clockwork and Gods help we have been married now a month .. and all is Great .. thanks again for your help in my life.. Dan and Catalina .. 1-6-13
Cupid Media, the Cupid Media Logo and LatinAmericanCupid are trademarks of Cupid Media Pty Ltd.